Just.Another.Falling.Star
Member
since 05-08-2008
Posts 427
Canada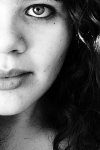 | | |
| --- | --- |
| 0 posted 04-12-2009 02:44 PM | |
---
Another day has come and go.
With the pain of depression
becoming very realistic,
this choice was yours
now why'd you take it?

5:00 came the call,
where to meet and where to start.
The plan seemed so perfect...
just a little partying,
nothing to kill you.

Once we arrived everything
just went downhill.
People sold and we bought.
It was a simple act
of selling our lives.

We were on a joyride
filled with drugs and alcohal.
Pure adrenaline kept us going,
but now I'm starting to see
what's our final destination.

When the night's high was over,
you chose to drive
and I chose to come.
Why were we so stupid?
Why didn't we care?

It's morning now,
and I'm lying here in this room.
As I look to my left an empty bed
is being cleaned up.
You're gone--always will be.

Now while everyone's crying,
I'm wondering what happened.
Where did our sanity go?
What made us chose to do the unthinkable?
Why did you have to die?

This world is all thats left,
you're gone up in heaven now.
Pain and suffering is the
last of your knowledge.
So I'll see you when the white sun rises...

I don't know when that will be,
but I know I'll never do this again.
This wasn't my idea...
this isn't who I am,
but I'll still have to pay for my actions.


<!signature-->

julianna

.:.:~]you clicked your heals and wished for me[~:.:.