Just.Another.Falling.Star
Member
since 05-08-2008
Posts 427
Canada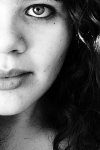 | | |
| --- | --- |
| 0 posted 04-10-2009 05:34 PM | |
---
Based on the song "Open Happiness" by tons of different artists that made the "Coca-Cola" commercial, lol...this is an attempt, and only that, lol. Nothing good really came from it.


__________________________________________________________

Mmmmmm...
and with a simple sound,
we stretch our arms and reach.
Reach for the stars.

The harder you look,
your eyes focus and its clear.
Clear that the stars are close,
so close you can feel their heat.

The warmth spreads
through your limbs and around
your body.
A heavenly feeling.

Nothing else matters,
you have this sense of open-ness,
a feeling of open happiness.
The stars start to dance.

Dancing down the street,
smiles on everyone's faces.
The sunshine sings its song,
and the clouds rain with joy.

It's a brand new day,
time for some more open happiness.
Another smile on someone's face,
another rainbow bridge.

Thank you stars for making
the world happy together.
This is a better way of living,
this is open happiness.


<!signature-->

julianna

.:.:~]you clicked your heals and wished for me[~:.:.