Falling rain




Member Elite
since 01-31-2008
Posts 2165
Small town, Illinois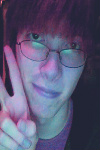 ---
I don't know about this.. I just had an idea and I don't think it came out well...

It's where it all started
Where memories lay
I stare back at photo's
Can't find the words to say

Back when ignorance means bliss
Back to a simpler time we shared
Where one plus one equals us
Having fun lost its meaning compared

Remember in the summer time love?
We'd look at the stars and dream
Of what held for us in the future
It just was too easy it seems

We'd walk down dirt roads
Hand in hand; Your heart in mine
Ah those were the days
If only I knew what came down the line

We shared the eager to escape
To pick up and get out of town
Dreams to one day be happy
Walking down the isle in a white gown.

Wedding was in a few days
Confidence on your face
A diamond ring on your hand
But honesty was misplaced

I waited at the alter for you
But you never did show
Felt that empty place in my chest
How did it come to this, I don't know..