Suncleaver
Member
since 01-18-2009
Posts 480
Stafford England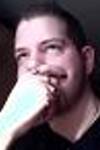 | | |
| --- | --- |
| 0 posted 02-24-2009 08:37 PM | |
---
SEA's gonna kill me for posting in this forum as I'm 22, but this is for a very dear friend whom I hope will return to us to read this. Don't leave us Emily.


A princess of old raised a wooden pyre
Before the temple of the sun,
Believed that the flames would take her higher
And divinity would be won.

Her people looked on in solemn sorrow
As she knelt with the brazen torch
But none dared protest, they simply followed
As the timber began to scorch.

She disrobed and bared her skin to the flames
and swam a goddess in the light,
The hungering blaze seemed to call her name
As it roared it's savage delight.

Yet amongst the crowd there was one who cried
For the loved one he held so dear,
Into desolate ash he did confide
A wellspring of grief ridden tears.

From the tears of his heart life grew anew,
The goodwill of gods was assured,
In crimson rapture a scarlet light flew
A phoenix to the heavens soared.



<!signature-->

Never sigh for a better world, it's already composed, played and told.