pen&paper
Senior Member
since 06-06-2006
Posts 519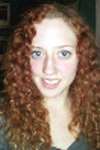 ---
I do not fear you.
It's been years since I was afraid.
Physically, it's true, you may break me,
But inside I am so much stronger than you ever were

Yes, I am angry.
Do you blame me?
Can you blame me?
No. Though you will try I'm sure.
And after failing to place the blame on me,
For you know full well where it belongs,
You will inquire: Why?

It is simple, Childish One.
You took and keep me from what I love most.
Fear not, it isn't you, rather,
Music, Communication, and Love

The first two you can figure out,
As someone of your intelligence should be able to.
But of the third?
The god of my idolatry?
(Note, Sir, the reference?)
You do not know.
But with the third lies my heart.
(For there it's free)
And here, I AM NOT HOME!