pen&paper
Senior Member
since 06-06-2006
Posts 519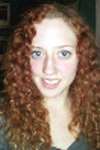 ---
I've heard it said
-Once or twice before-
That home is where the heart is.
So...if My Heart is not here...
Must the sad truth be that I am not home?

I now conclude,
For thus is my only option,
That this empty feeling
Is not the pain of lonliness
But, rather, the agony of being homesick.

And with this homesickness
Comes tyranny, oppression,
The repression, supression
Of opinion, thought, need and desire...

In truth, it saddens me to disrespect,
But I shall not lie.
You'll get what you give.
You'll reap what you sow.
And Grandfather, e're you speak,
First you must know.