tearsoflove13762
Member
since 09-05-2004
Posts 490
Texas.. and yes i have an acce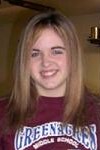 ---

Cold heart
take a drink- or two

that is the only thing capable
of warming my soul

too many people have led it to ice,
it may be June on the outside,
but on inside it is always winter.

so I take yet another drink,
trying to refind the feelings of your arms around me.

as we sat under the sea of stars,
on sunk down and hit you head.

made you realize the possibilities of a broken friendship.

made you retract your warm arms.

made my heart cold.

I finish the bottle that does not expire,
but instead it is me who must call it an end.