Falling rain




Member Elite
since 01-31-2008
Posts 2165
Small town, Illinois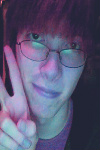 ---
Not my best work guys. Criticism is welcome.


Shadows Creeping In The Night.


Nothing more then a fake
Just another mistake
Guilt holding me by the throat
suffocating me till my final breath.

Constricted by the truth
Falling under neath all my lies
Wishing to wake up for this coma
Numb by the morphine lies

I feel like I can't hold on
Slowly losing my grip
Drowning into sorrow
Praying to find my light

Sunlight has left my world
Now the Moon has its control
Shadow hiding in the back of my mind
What happen to my once long beckon?

Lost in the shadows
And guilt is at my throat
Please God help be my light
Because I can't find it on my own..