broken_smile1469
Member
since 07-02-2006
Posts 104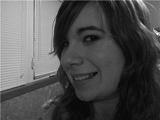 | | |
| --- | --- |
| 0 posted 01-12-2009 03:18 PM | |
---

Its inexplicable, I donít know what to say
Its like, I love you more than anything
You take my breathe away.
But thereís more than that, words canít explain
The butterflies I feel
Everything is perfect
Everything is real.
You are the world to me
I just canít believe something like this
Truly can exist, can it really be?
Someone Iíve never met, someone I know so well
Someone who I never want to be without
Someone who has my heart, more than I could ever tell.
I am in deeply in love..
Taken in by that smile and those eyes
You capture me again.. I want to be with you
Until the day I die.
Its like Iím floating above the ground
And never do I ever want to come down.
You bring me so much ecstasy
Never leave my side.
Promise to be my husband
And stay with me for the rest of our lives.<!signature-->

"in a world of cheerios, be a fruit loop"