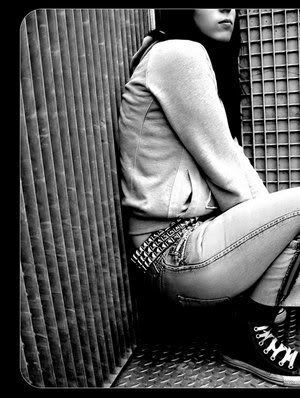 Sitting at the corner of Failure St. and Misery Ave.
I'm starting to think this is just a repeat
Like I've been played like this before.
The shame, the guilt. Misery loves its company
Holding me closer then ever more.
Woven in the cloth of lies
Letting it cover my eyes to be deceived
Coughing up blood and a heart
So hard for me to believe
That I was trapped in your arms
Constricted by my shame
Barely loving myself
Now I'm the one to blame.
Drowning in the shadows
Consumed within my self hate
You enticed me with your voice
Stupid me took the bait.
Now I'm lying on the floor
Soundlessly calling you to help me
My heart stopped beating and its cold..
Don't walk away.. please....