RevengeIsMine
Senior Member
since 07-08-2006
Posts 832
Australia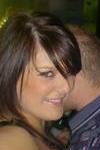 | | |
| --- | --- |
| 0 posted 12-31-2008 09:37 PM | |
---
Heya Guys, First Post In A While.. Writing's Got Dodgey.. Was just messing with some words n come up with this.. Thanks Zach for helping me a bit!!

________________________________

Twighlight

If you're out there reading this
On a night that's fading grey
A life will be taken skilfully
And it will be taken here today

As the day drew to a close
A man began to cry
He sat about the soiled edge
And prayed he didn't have to die

His message wasn't one of hope
Nor that one ofjoy
The angel's didn't have the words
To help him fill the void

So solemnly he held his head
And fought back the poisoned tears
For twilight had awoken him
He'd been expecting this for years

You see he wasn't needed here
Bought more harm than good
Took the lives of innocents
And any children that he could

The angels stood for one last time
As the blood washed down the shore
Another life just gone to waste
Another memory to mourn

And in a grave they made themselves
They laid that man to rest
Propped up by a leaf or two
They laid the bullet on his chest

But printed on the headstone
In words faded black
"Taken by the firing squad"
He aint never coming back..