jjote
Senior Member
since 12-25-2002
Posts 522
Ontario, Canada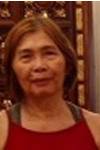 ---

Gambler

The weather is a gray pall of steady rain
He wonders if it will stop mid-day .... or not
Will flurries get serious and turn themselves to deep snow
Shall he take out the shovel or the snow blower instead
or not...
Shall he go back to sleep or go walking in the woods
regardless of the weather, be surprised of what comes
or not....

He opens the radio, resolving to himself:
if it plays his favorite tune again, that's his cue
if the phone rings and it's her strident voice breaking the airwaves
if that crow flying over trees will land on his deck
if that rabbit will sneak into the empty doghouse today
that's a go go, not a no no.

life to him is as whimsical as a butterfly's wings
emotions so shallow he could float a feather in their depths
winning at cards like commanding the wind to stop
or stealing gold from the sun's glitter

so why not make life's choices simpler...flip a coin
be willing to risk everything
to the gods who hold his hand
that's how his day will be made.