Xeonox




Senior Member
since 04-01-2000
Posts 1735
Fullerton, CA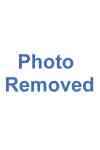 ---
Today I see a closure that I wish would never come,
The one I knew has gone on and become someone anew,
The nights that I wondered what happened,
Are now put to rest by images that are so clear,
This heart aches one last time,
It will take some time, when the final grip is lost,
There is no proof that real love exist outside of the silver screen,
We come to love one another over time,
And accept a different side of life than once imagined,
It is time to move forward and let the past sleep peacefully,
My heart will finally learn to go on without the missing piece,
There are no second guesses nor time to sorrow,
Rather, a chance to let go and start from tomorrow.
<!signature-->

I speak insanity. I write fantasy. I sleep reality.