Aimster
Member Elite
since 02-19-2000
Posts 4367
Charlotte, NC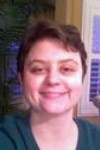 | | |
| --- | --- |
| 0 posted 02-02-2008 06:04 PM | |
---
Almost ready to say goodbye
There's no need to cry
We both knew this was coming, saw it long ago
It's time that we both just quietly learn to let go

The end has come, we both know it's true
I know the reasons just as well as you
The past five years have made me both happy and sad
Please know though, that not all my memories are bad

I remember the first time I met you
Your soul spoke to me so true
Remembering the countless nights I watched you play piano soft and light
When it came down to the end though, I have no more fight

So go gently, my friend, I wish the best for you
Do not let the teardrops cloud your eyes of blue
One day you will thank me, for setting you free
Some things are simply not meant to be

In times you feel down, and like you can't go on
Remember this love was not all wrong
We were each other's soft landing, and that is more than okay
Now go softly, the light will lead the way



My gf (of the past five yeras) and I have decided mutually to part ways. It is for the best though, so don't be sad for me. This too is part of life and as all things do....shall pass. Take care everyone!