effjayel
Senior Member
since 09-30-2007
Posts 1362
At the Crossroads of Infinity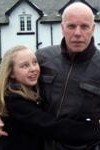 | | |
| --- | --- |
| 0 posted 12-09-2007 06:04 AM | |
---



Long ago in days of Old
This is the Legend
The Elders told

The Children were gathered
Around a log fire
Sending wishes to Santa
For what was required

Whilst over in Greenland
The Elves worked 'round the clock
Producing the Toys to put in their socks

An army of Jelly Babies began polishing the Sleigh
As the Gingerbread Man got the Reindeer ready for Christmas day
When along came the Good Fairy with her Magic Wand
And offered to lend a helping hand

At a quarter to Twelve it was nowhere near ready to go
Only half the presents had been loaded
When it began to Snow

Because by now the Elves & Pixies
Were having a grand old time
Having found Santa's stash of Bacardi breezers
And Mulled cranberry wine

Santa Pulled on his long Red robe
That almost touched the floor
Followed by his Shiny Black Wellies
Then headed for the door

Once outside what he saw made him cross
And he shouted sternly at a drunken Jack Frost,
"Get over here and finish loading the sleigh
You Too Good Fairy, without delay!"

Thousands of Dollies & Teddies, Play stations & bikes
Were precariously balanced even obscuring the lights
When Santa shouted, " Stop! We really must go,
Rudolph make ready to guide us with your Noses Red Glow"

The Head Elf began the countdown
But got stopped at 3,
As The Good Fairy shouted "Santa, where should I stick this Tree?"