Joyce Johnson



Member Patricius
since 03-10-2001
Posts 10075
Washington State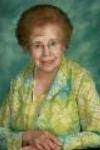 | | |
| --- | --- |
| 0 posted 05-14-2014 10:40 AM | |
---

Feather to feather on a branch, this early winter morning.
Are they planning outings for the day or of grave dangers warning?
A predator comes swooping by, a red-tailed hawk in plunder.
As of one mind they fly away, not one is pulled asunder.
These are winter birds that stay to face the stormy weather.
They mind the rules of Nature and not one asks why or whether.
The ice and snow, the winds that blow, they do not stop to measure.
For what could be one bird's turn-off, could be another's treasure.

The springtime finds them once again, assembled in large groupings.
They know a single bird can be endangered by hawk's swoopings.
The over-powering scents of spring, assault them from the orchard.
The butterflies and bumble bees are courting in the courtyard.
The apple tree is leafing out and showing its pink buddings.
The robin is digging in the mud and making her worm puddings.
My own body is a tingle at the sounds and smells and scents.
While a bunny with his ears attuned, keeps watching through the fence.