Joyce Johnson



Member Patricius
since 03-10-2001
Posts 10059
Washington State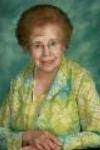 | | |
| --- | --- |
| 0 posted 04-28-2013 07:11 PM | |
---

When he emigrated to North Dakota
Daddy came to help fill needed quota
Of young strong men of honest worth
For untamed land at its new birth.

The settlers in this brand new land
Weren't looking for the wild cow-hand,
The drifter who'd collect his pay,
Then casually be on his way.

Some would then join an outlaw band,
Before the law came to the land.
Though their kind earned infamous glory,
Men like my dad were the real story.

North Dakota had only been a state,
Ten years when Daddy tested fate.
He left Eastern standards and aesthetics.
Armed only with his strong work ethics.

He and his kind would build the schools,
And churches and towns and follow rules.
He homesteaded in nineteen hundred one
And that is how the west was won.