Trillium





Member Patricius
since 03-09-2001
Posts 12129
Idaho, USA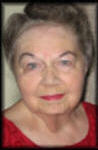 | | |
| --- | --- |
| 0 posted 12-04-2012 12:36 PM | |
---



A Man From Dakota


Within the precinct house there sat
A homeless man, with battered hat.
His eyes were gazing at the past.
The sorrow in his features cast
A shaft of sympathy for one
Who felt his life was nearly done.
His name was Bill and he had come
From North Dakota. That's the sum
Of knowledge he supplied and yet,
Somehow we never could forget
The haunted eyes, the hopeless air,
That emanated from him there.

An officer with camera came
And verified this transient's name.
Then took his picture, capturing
The essence of Bill's wandering
And when enlarged, it had appeal.
Emotions shown were so real.
It hung awhile up on display
And everyone who passed that way,
Was taken by the quality.
The great despair that all could see.
But now, it hangs upon our wall.
A homeless man, home after all.