broken_smile1469
Member
since 07-02-2006
Posts 104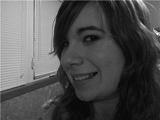 | | |
| --- | --- |
| 0 posted 12-06-2008 02:48 AM | |
---

Thereís thousands of miles
Which separate two hearts
Both longing to be together
And to never be apart

But that cannot happen
For heís so far away
I donít know what to do
Sometimes its more than I can take

I wish I could be with him
Yet nobody understands why
He is the one I want forever
Until the day which I die.

Heíll be there for me til the end
I know that his words are true
Never would he leave me side
Never will I be sad lonely, or blue

Someday I hope he comes here
To rescue me, be my prince
Take me into arms, never let me go.
And then itíll be our first kiss.

I canít wait until that day
When I finally get to see his face
He is the one Iíve waited for
From my heart, heíll never be erased.<!signature-->

"in a world of cheerios, be a fruit loop"