Skyfire





Member Ascendant
since 12-27-2000
Posts 5766
Riding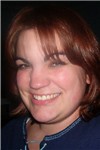 | | |
| --- | --- |
| 0 posted 11-14-2006 02:52 PM | |
---

that when I lose myself I end up here. Last night I was devestated by some (I'm hoping) not intended cruelty. Let's just say it involved a man. Rather, a boy. A real man wouldn't have done what he did.

I haven't written in a yearish I guess, and last night I wrote three poems. Good ones, too, if I do say so myself. Rather ventish, I posted the second one I wrote in Open. I have yet to decide if I'm going to post the first one, if I do it will NOT be posted in Open. The language isn't nice, but it needs to be in the poem.

This morning I wander over here... the blue pages give me comfort I guess.

I'm angry. When I'm angry I write. And I write GOOD. Please ignore the grammatical errors, I really don't care right now hehe (I know, the world is at an end because I DON'T CARE about grammatical errors today).

I'm actually pretty moody today, though no one can really tell. I feel physically ill, which I'm quite sure is from The Incident last night. I'm angry, I'm sad, I want to shake him, and I don't want anything more to do with him. And yet he was a friend, so if I can salvage a friendship, I might.

So I'll let him go for a few days figuring everything is groovy, and then I'm going to get him alone and I'm going to yell at him. Loudly. Then I might slap him. Depends on if he manages to get me to drink before I yell at him. If he does, then I'll slap him. If he doesn't, I'll cry, just to make him feel like an absolute shmuck.

I thought we were all beyond this high school drama CRAP. Apparantly not.

I hated it in high school, I hate it even more now. Boys suck.