The Shadow in Blue
Member
since 05-18-2006
Posts 488
EL, Michigan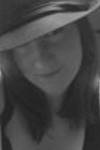 ---
I guess this is the end result of...
http://piptalk.com/pip/Forum1/HTML/001102.html


...Like yesterday, my Aunt/Godmother passed after 5 years of (breast) cancer, and I feel...kind of...well odd.
Is it wrong that I'm not depressed depressed, because it feels like I should be? I mean, I cared about her and couldn't stand to see her dieing (she looked like a holocaust victim-couldn't look at her without tearing/cringing), but I guess I'm just a little bit irked.

I'm emotionally confused,and let me say, this got me thinking about my life and what I've done. I guess I've been contemplating myself and I feel like "crap" and worthless now, moreso then before. I can't say I've done anything and made a lasting impression in the people in my life. I hate death and it's side affects, so these next 4 days will be peachy (note the sarcasm)

Any advice on how to shake this feeling off?

Did I mention I hate death.




the dazed one
~Jill