Midnitesun


Member Empyrean
since 05-18-2001
Posts 29020
Gaia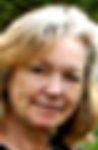 | | |
| --- | --- |
| 0 posted 10-25-2005 09:10 PM | |
---

What do you do when you find yourself sobbing for someone you've never met, but was such an integral part of your heart and soul??? I can't seem to stop the flow of tears, for losing someone who is the ultimate heroine in my eyes...whose very spirit and spunk kept me moving forward through so many racist/religious battles?

*Rosa Parks*

I cannot even begin to speak to your heartbeat, the way you encouraged me time and time again to NOT STAND, but SIT...or to not SIT, but STAND. Confusing contradictory imagery? No, not at all.
Think about it.
Think about what happened, what she did, what she no longer could tolerate.
And then you may understand why I cried when I heard the news that we had lost Rosa.
But did we lose her? Naw. She lives within me as well as thousands of others who will sit or stand, do whatever we must, to demand freedom and equality.