rosepetals25


Member Elite
since 05-31-2000
Posts 3404
PA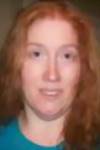 | | |
| --- | --- |
| 0 posted 01-19-2003 09:08 PM | |
---

I stopped in to give another update. I am leaving for Texas on Saturday 7:30pm (est time). I will be in Houston TX around 1:30pm Jan. 27th.

I got to visit my dad's side of the family this past week. I spent a week with him and my sister, jumping between the two. It was good to see everyone again. I got to spend some time with my nephew, Jake. He is going to be 2yrs old and he is the most beautiful little boy in the world.

My family on my father's side support me completely. They think I'm kinda insane for doing this, moving to TX, but they support me. I wish I could say the same for my family here.

Mom's side of the family consider me pretty much the most rotten and evil person on earth. They all tell me I'm deserting the family, they thought I was a better person than this, and how disappointed they are in me. They think I should spend the rest of my life living and taking care of my mother. That would be fine if that is what I want, but I don't. It's hard. I try to keep telling myself that I deserve this chance to start my own life. And that I'm not a bad person for wanting this. I know that is true and they are wrong, but it is still so hard. I learned so much about my "family" this past year, and it disappoints me. It's painful to realize that your family never really knew you, or quite possibly loved you. If they loved me they would know how hard this is for me and how many tears I've shed about leaving my family and home.

I will come back and let you all know how it is going when I'm in Texas. Hopefully once I'm down there I will be able to lose some of the stress and hopefully start writing again.

that would definately be nice.

Hugs to you all,
Tara