skyshine




Member Elite
since 02-07-2002
Posts 3337
Beneath the northern stars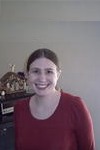 | | |
| --- | --- |
| 0 posted 09-23-2002 12:02 AM | |
---
He asked me out in May. 5-1-02 to be exact. We knew each other from class. He looked at me and asked if he could kiss me. I said yes. A lot of my friends were in awe that he'd bother to ask about something like that. He seemed so sweet and considerate. There was so much I liked about him and I cared a lot for him.

Then he dumped me. His ex girlfriend (who'd broken up with him before I really knew him) wanted to "give it another shot." (Sure, conveniently AFTER she found out he was seeing me.) He said he wanted to still be friends, I wasn't sure, but we ended up friends anyway. Or something like that. Then, to make a long story short, we had a HUGE fight and didn't speak for almost two weeks. During that time I realized a lot of things. Then he contacted me and we talked it out. He told me that he was still in love with "his girl" but said that maybe he just needed some time away from her. We talked about a few other things and said good night.

A mutual friend of ours called me the next day. She knew all about the fight and who said what to who. I told her what he and I talked about, and then I said, "I am not just saying this, but I don't think he and 'his girl' are going to work out. And I am not just saying that because he broke up with me. She didn't want to be friend with him, she wouldn't hang out with him or return his phone calls or anything, not until after she found out that I came into the picture." To my surprise, my friend said, "I agree with you. I think she is in love with him because of his mutual fund." I was actually kind of surprised to hear that, because even though it was something I strongly felt was true, it was much more so than I could have known, and I was prepared to hear, "No, I don't really think so, she cares about him." But that wasn't what I heard. My friend has told me a few more things since that time, including the fact that his mother doesn't like "his girl" and came to the same conclusions that she and I had come to about her. His mom even told him that! A few weeks ago, my friend told me that he realized "the girl" wasn't worth it and that he was going to break up with her. She is in school out of state and my friend said to me, "If she is online this weekend he is going to do it (break up with her) then." But according to him, she hasn't been online so that's why he hasn't broken up with her yet. My friend said to him, "So send her a frickin email!"

He's hurting me. Not on purpose, but I am just hurting so bad for him because I KNOW what he is going through! It's obvious to all our friends that this girl does not care about him. However though I know he isn't going to break up with her. He's too emotional, can't let go easily, he won't be able to do that. I know how he is feeling though without him even having to tell me, because he and I are so close in personality it's amazing. (At least to me, lol.) And I went through the exact same thing he is going through. I was involved with a guy who didn't care about me except for certain things (and it was not my money he wanted either). I should add that I still do have strong feelings for this guy and I can understand him, even after he hurt me pretty badly this summer. But I want so bad to help him and I only wish I could. We never get to speak to each other though, because we don't see a whole lot of each other, and he isn't talking too much to anyone anyway. But I thought this whole thing through last night and I prayed about it, and this is what I said to God: "I like to think that the reason I was put in his life was so I could help him. I understand what he is going through and if I had to go through that then I'm glad I did if I can possibly help another person. I still have feelings for him, but help me to do things for his benefit and not mine. Help me not to be selfish. And help both he and I to do the right thing, and help me to be able to help him. Thank you." I've sent him two poems telling him how I feel, and I know he read one of them but I'm not sure if he looked at the other one yet. We only talk when I approach him it seems. I think that the best thing for now is to just give him his space and let him take things on his time. When I ended my first relationship (the bad one), the thing that really helped me was time, distance and distraction. It was literally fading out. Phone calls became less frequent, we never saw each other anyway, and I had met someone else that I thought was really cool. That was what helped me to see my first relationship for what it was and what ultimately got me to break things off. That and my friends, they were a God send! I'm hoping the same thing will happen for him and that he will realize that I am always there for him and that I really do care about him for who he is. I'm just hurting SO badly for him right now and just needed to get this all off my chest. If anyone could offer advice or prayers I would much appreciate it, if anyone is still reading this by now! lol Thank You!



--SunshineBlue
AKA Elizabeth
9-22-02<!signature-->

Howl at the stars, whisper when you're sleeping, I'll be there to hold you, I'll be there to stop the chills and all the weeping.

[This message has been edited by skyshine (09-23-2002 12:16 AM).]