Irie
Senior Member
since 12-01-1999
Posts 1526
Washington State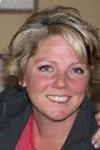 | | |
| --- | --- |
| 0 posted 06-28-2002 02:59 PM | |
---
A few days ago I found myself stressing about everything.
Bills, money, my son, my car, my husband etc. etc. etc.
This is so unlike me, I'm an optimist not a pessimist.
Then I found myself complaining about that too….. There was just no end.

Then I got the slap in the face that I so desperately needed to bring me back.

I arrive at work to learn that one of my co-workers,
who's been sick for sometime, has been given 6 months to live.

WOW …. What on God's earth am I complaining about?
Get a grip girl!

I've always been the type of person who says and thinks …
"Things could always be worse. Be grateful for what we have……"

I for one, am thankful that I have friends, family, health, a roof, husband,
car, food and toys to boot.
I am lucky to have these things to complain about,
as many people don't.
Even then, I shouldn't complain about them, at least I have them
Uh....did that make sense? Anyway.....

So, my feelings and thoughts for the day are this:
Be grateful for what you have, things most of us take for granted.
Don't fret the little stuff!

Just to clarify, I don't mean to offend or put any one down. I know there are MANY
people out there that are suffering, have illnesses and struggle to survive in one form or another.
I'm just saying that I, and others, are fortunate enough to NOT have to deal with it,
and should be grateful and not fret about the little stuff.




<!signature-->

~Sheri

"The things that come to those that wait may be the things
left by those who got there first"






[This message has been edited by Irie (06-28-2002 10:33 PM).]