EagleScorpion
Senior Member
since 03-08-2000
Posts 1705
Here, Now, Forever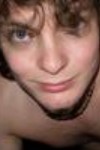 | | |
| --- | --- |
| 0 posted 04-21-2001 03:20 PM | |
---
I have a friend whom I've known for about eight years now. My mother forbids me to even speak to him, but nevertheless I dishonor her wishes and hang out with him anyway. He is a drug addict for life. He has been to rehab more that once, (NA, Carrier, AA) and has went back to using right upon leaving. The extent of his addictions ranges from an unbreakable ciggarette habit, daily marijuana smoking, frequent ecstacy pill ingesting, and just about every other drug that exists he has taken a number of times or more (i.e. Crystal Meth, Special "K", LSD, Boat + a broad variety of semi-legal prescription pills). However, all of this is very minor compared to his crack cocaine addiction, which I have dared to try and keep him off of. It was late on a clear night about a week ago when me and him were sitting out in the woods drinking to our health over a bottle of Southern Comfort and a pack of Parliament Menthols. Things were all fine and merry (as usual) until he started to break out crying. It was then that he confessed to have smoked almost a gram of crack cocaine before coming out to meet me. As his long time friend, I listened to what he was saying to me. He had many things to say. Words of the darkest and most saddening passion escaped his lips for a long while. I saw a lost soul crying for his sins, which he believed was now completely out of his power to stop. I felt horrible for him, despite my extreme intoxication at the time, and as he ranted on and on I started vomiting due to the extent of my own drinking. Once I felt nothing more was going to come out of my stomach, we came up with the agreement. The agreement mandates, on the bond of our friendship, where If he smokes crack again, he wants me to punch him in the face with all my might. Believe me, upon hearing of him using crack again, I will break the poor guy's nose. What my mother and many others do not understand is that this guy will always be my friend regardless of how horrible his life gets, regardless of how many squalls of despair overcome him for days and days at a time. It seems the whole world has given up on him except me and maybe a couple other wonderful people, and I will always be there for him. It would be a sin to stop being his friend, and It will be a sin not to punch him in the face if he ever falls from grace again.

Well, (sigh). This is a true story about me and my friend. I'm glad you had the patience to listen. Just a little story to show you who I am. Stay stong, everyone, and god bless. I ask you to put my friend in your prayers.<!signature-->

Love is God. Love is war. Love is what your life is for.