Irie
Senior Member
since 12-01-1999
Posts 1526
Washington State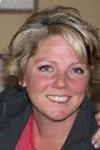 | | |
| --- | --- |
| 0 posted 02-13-2001 02:28 AM | |
---
........Mud slinging that's been going on lately!

And no, I have not been attacked, at least not as of yet!


Just an observation I've made in the last 15 minutes of my return to PIP.

I will never understand why people have to ride around with a "high & mighty" attitude and slam on others. To me, that's just out of line, unless of course one actually deserves it.

I can only figure that these "high & mighty's" are so insecure with them selves that they have to ridicule others.
That, or they truly have no heart or compassion for anyone but them selves.

No matter the cause, I'm truly saddened to see all the ridiculing and mud slinging that's flying around this joint.

Ok, well, I guess I feel a little better now....
Thanks for listening!