serenity blaze
Member Empyrean
since 02-02-2000
Posts 28839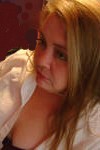 | | |
| --- | --- |
| 0 posted 02-25-2000 02:50 AM | |
---
Guess I'm feeling a bit out of sync...My first"post"
was a spiritual poem, and I was encouraged to post
further in the spiritual forum...I did, once, only
to discover that unless spirituality conformed to
a singular point of view, it would be dismissed.
I am relieved that it is not deleted altogether.
But I have to wonder, where are all the Jews, Muslims, Pagans, Buddhists? I realize that one can
only make a soup with the ingredients on hand, but
i fear, and i've no intention of singling any one
out, that enthusiasm and harrassment border the
same fine line of love and hate...Angry? No.
Sad and disappointed. Must every expression of
spirituality/God/fill-in-the-blank be attended so
zealously? How can a moderater moderate, being so
immoderate? Striving only for more understanding,
so please do not view this as an attack...I desire
only to be comfortable in expressing all of my views.