Nan
Administrator
Member Seraphic
since 05-20-99
Posts 24426
Cape Cod Massachusetts USA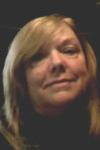 | | |
| --- | --- |
| 0 posted 07-18-99 07:09 PM | |
---
I really do appreciate that you're all bearing with me - I'm not ignoring anyone here - Honestly...
I'm just on temporary overload, and I can't sit at my computer for more than ten minutes at a time - unless it's to record grades for school, and that's after teaching my classes, packing my house to move, working my second job, planning classes for the next day, editing in the Teen Forum for that day's overzealous posts from my students, attending a somber family gathering (full weekend trip), doing some private tutoring, paying some much needed attention to my munchkins, etc....
Then there's the barrage of Coast Guard, Otis AFB planes, & Wood's Hole traffic all about me, as I'm just a few miles from Hyannisport and I can see Martha's Vineyard from here -
Geesh - I'm missing a lot of good poems - How am I gonna catch up???
I promise to be back in full swing as soon as I'm moved and to post as much as I possibly can in the meantime..... Thank you all for your understanding - and especially you, Ron, for the backup on the moderating...


Nancy




[This message has been edited by Nan (edited 07-18-99).]